Our clinicians at The Vital Posture™ Clinic work as a team to help people who suffer from
Headaches and migraines
Jaw and facial pain
Concussions, dizziness, and brain fog
Neck and back pain
Postural imbalances
My focus: TMJ Treatment in Calgary
As an active clinician at The Vital Posture™ Clinic, Dr. Scholten focuses on the relationship between malocclusion (teeth not fitting together properly, often called "TMJ") and postural issues.
Officially indicated as TMJD (TemporoMandibular Joint Disorder) or TMJ syndrome, the issue can activate symptoms ranging from:
Migraines
Tension Headaches
Facial Pain
Jaw Pain
Neck Pain
Shoulder Pain
Postural Imbalances
to many back pain issues.
In other words: A misaligned bite can cause a variety of physiological problems, which are usually not regarded as relational to dental occlusion at all. 

While The Vital Posture™ Clinic has an obvious overall focus on postural difficulties, TMJD pain is often multifactorial. Therefore, multidisciplinary treatment is (in most cases) chosen to address the string of physical problems.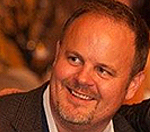 Dr. Scholten applies NUCCA treatment in cooperation with a range of medical professionals like medical doctors, dentists, and massage therapists, who are aligned with the NUCCA philosophy and therapy options. This thorough treatment approach has proven to offer a high probability for effective remedies.

Through NUCCA knowledge, expertise, and therapy, Dr Jeff Scholten can help you to relieve your TMJ pain.
Cost and Time for NUCCA Treatment
$150 for the initial assessment - approximately 1 hour.

The complexity of your injury and the duration of your treatment will define the total cost.

Most people with chronic conditions graduate from weekly visits within two months and finish with recovery care within a year. If you are a candidate for NUCCA care, the treatment fees average to $175/month during the recovery phase.  More care is typically needed in the early stages of treatment but will gradually be less necessary as your muscles stabilize your new postural balance.

You can decide to continue or stop treatment at any time.
Dr. Jeffrey Scholten can help you to
• RELIEVE  your pain
• REBALANCE  your posture
• REJUVENATE  your life
Dr. Jeffrey Scholten: With more NUCCA practitioners, the world would be a better place
We all have met individuals that trudge through life in pain, succumbing to their imbalances, and postural issues. Whether they suffer from migraines or the occasional backache, majority of chiropractic patients have no idea how to go about their pain.
This is in partly due to the "newness" of NUCCA treatments. The power of NUCCA care has yet to reach the masses. It is widely underrepresented in health care.

Now, imagine if more chiropractors were trained to precisely evaluate and correct spinal distortion, in turn restoring one's central nervous system functions and their vitality. Without a doubt, there would be less suffering. 
Become a NUCCA practitioner
My mission is to teach chiropractors how to become effective NUCCA practitioners, all the while helping them grow their practice.
As your practice begins to flourish thanks to your ability to offer NUCCA care and improved treatment success rates,  it will become more efficient. Based on past experiences, this will allow you and your team to put focus on where it always  should be: the patient.
Get help from someone who's 'Been there - Done that'
The knowledge I've gained over the years serves to help you develop systems and strategies which can offer you the indepence you need. My experience and guidance can show you how to improve stability, effectiveness, and patient satisfaction in your practice.
One-On-One NUCCA training and consultancy
Changing professional methodologies can be arduous and requires the willingness to work hard. One of the benefits of turning your clinic into a NUCCA practice is the independence and work-life balance you'll gain. It will come with many challenges, but it can be achieved when we work together to develop a tailor-made solution that works specifically for you.
Get results with your NUCCA practice
Transitioning my practice into a sustainable venture which operates without my physical presence was a difficult journey.
My practice in Calgary is no longer dependent on my contributions as a clinician to generate sufficient revenue, leaving me free to help others like yourself to achieve the enjoyable balance you desire without sacrificing your practice.
Yes, time and money are involved. But no surprises there
Each individual practitioner has various needs at various stages, which is why there are no contracts and you're able to decide to continue, pause, or stop the consultancy at any time. From past experience, even a few hours of consultation priced at $330 USD is enough to begin a substantial forward movement.
Every successful NUCCA practitioner started somewhere
If you're looking to transition your practice in the same way so many successful chiropractors have been doing, feel free to discuss your goals with me any time.

I'm here to help you begin your own journey to transform your practice from an income earning opportunity that ends when you leave, into a company that operates successfully without you even having to be there.
As your chiropractor consultant, Dr. Jeffrey Scholten can help you:
• RELIEVE your stress

• REBALANCE your practice
• REJUVENATE your life
Start your NUCCA journey today
Contact me today to kickstart your NUCCA practice and help chronic pain sufferers gain their lives back.
h1 { padding-bottom: 16px; } .sppb-nav { text-align: center; margin: 0 auto; padding-bottom: 33px; width: 311px; } .sppb-nav-pills > li > a { font-size: 23px; }
Our Doctors Of Chiropractic