Whether it's shooting baskets or reducing misalignments, the training never stops for a professional. Iron sharpens iron, and at The Vital PostureTM Clinic our doctors spend significant time each week training and learning together.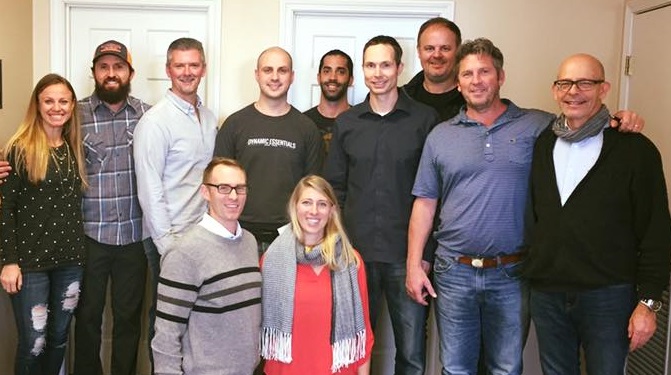 When a patient comes to us looking for help, all of our combined training is called on to increase the likelihood that we can find the right solution. Recently, I had the pleasure of connecting and learning with my fellow Diplomates (Diplomate in Chiropractic Craniocervical Junction Procedures – D.C.C.J.P.) at the ICA's Council on Upper Cervical Clinical Grand Rounds. Our office had the pleasure of hosting the second round in September, and this third and final opportunity of 2017 was expertly hosted by Drs. Mychal Beebe & Tyler Evans at their clinic in New Hampshire. Upper Cervical Diplomates gathered with a few additional dedicated Upper Cervical Chiropractors for 11 hours of collaborative learning over two days. We reviewed some challenging cases that Drs. Beebe and Evans had been managing and discussed Cone Beam CT application to our procedures.

The learning both during the sessions and the in-between sessions was full of clinical gems as we had an opportunity to share our clinical experience with each other. Having the opportunity to pour over the complex details of complicated cases with other experts increases all of our knowledge, which in the end will benefit all of our patients. After a weekend of learning, being able to bring that knowledge back to our patients in Calgary is extremely rewarding.