Dr. Trevor Hillard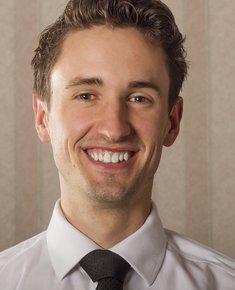 Dr. Trevor Hillard has been interested in chiropractic and health from a young age. Having struggled with illness throughout childhood, a keen interest and an early respect for the value of health spurred Dr. Hillard towards proactive health alternatives. He first experienced NUCCA in his late teens after family members had experienced excellent results with Dr. Scholten, and he was immediately inspired to focus his future career on these specific chiropractic procedures.
To pursue his passion in becoming a NUCCA practitioner, Dr. Hillard completed his Bachelor of Science in Kinesiology at the University of Lethbridge. He followed that by graduating Magna Cum Laude from Palmer College of Chiropractic – one of only a few chiropractic colleges with the resources to allow NUCCA to be practiced clinically during the final four semesters of school.
While attending Palmer College, Trevor completed the NUCCA elective early enough in his schooling to enable him to audit it a second time which further enhanced his understanding of the procedures. Trevor was highly engaged in the NUCCA club at Palmer College, eventually elected President, and contributed to his fellow student's knowledge of NUCCA by instructing or co-instructing the majority of the twice weekly club meetings during his final three semesters.
Dr. Hillard is fully trained in the NUCCA procedures with a primary interest in serving patients with headaches, specifically migraines. Having watched many in his family, as well as himself, suffer from migraines before discovering NUCCA, Dr. Hillard developed a deep respect for the relationship between migraine pain and imbalances in the head and neck region. He believes strongly in the need for a dedicated practitioner to address this vital and complex area.
When you can tear him away from treating neck imbalances, Trevor is equally passionate about old cars; in his downtime you can often find him under the hood of a car or trolling the junkyard. Happy to be back in his hometown of Calgary, he also enjoys playing squash and biking or hiking with his wife Audina.
| | | |
| --- | --- | --- |
| | | This email address is being protected from spambots. You need JavaScript enabled to view it. |
Send a Message
---
Blog
Coming Soon.
Reviews
What is a Misalignment?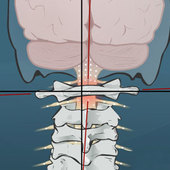 ---
Patient Stories
---